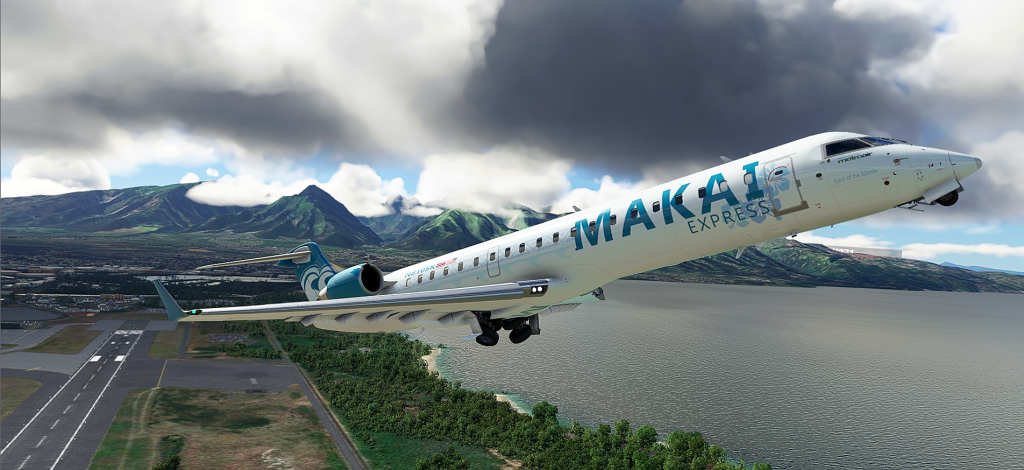 Kansas City KS – Metro Air CEO William Hogarth announced exciting changes coming to the airline's Makai Express branch.
In an effort to modernize and add comfort and capacity to Metro's Makai Express routes, they will be replacing the two aircraft types currently in use. The venerable Boeing 757 will be replaced by the Boeing 737-900 ER and the De Havilland Dash 8 will be replaced by the CRJ 700.
"We saw an opportunity to add passenger comfort with the 737-9 and we also saw a demand to increase passenger capacity on our inter-island fleet. By replacing the De Havilland Dash 8 with the Bombardier CRJ 700 we will be able to meet the market demand. In addition to passenger capacity and comfort we wanted to keep costs down and replacing these aircraft with a more modern fleet made financial sense. We know that passengers will enjoy the new, modern aircraft for their trip to Hawaii, after all, the flight is often the first step whilst on holiday" Hogarth said. "Not only that, but expect an exciting new livery to the Makai fleet".
When asked if fans of the 757 and Q400 will be able to fly on them with Metro, Hogarth said "no need to worry, those aircraft will be back in our mainline fleet soon".